Welcome to Uncle Primo's!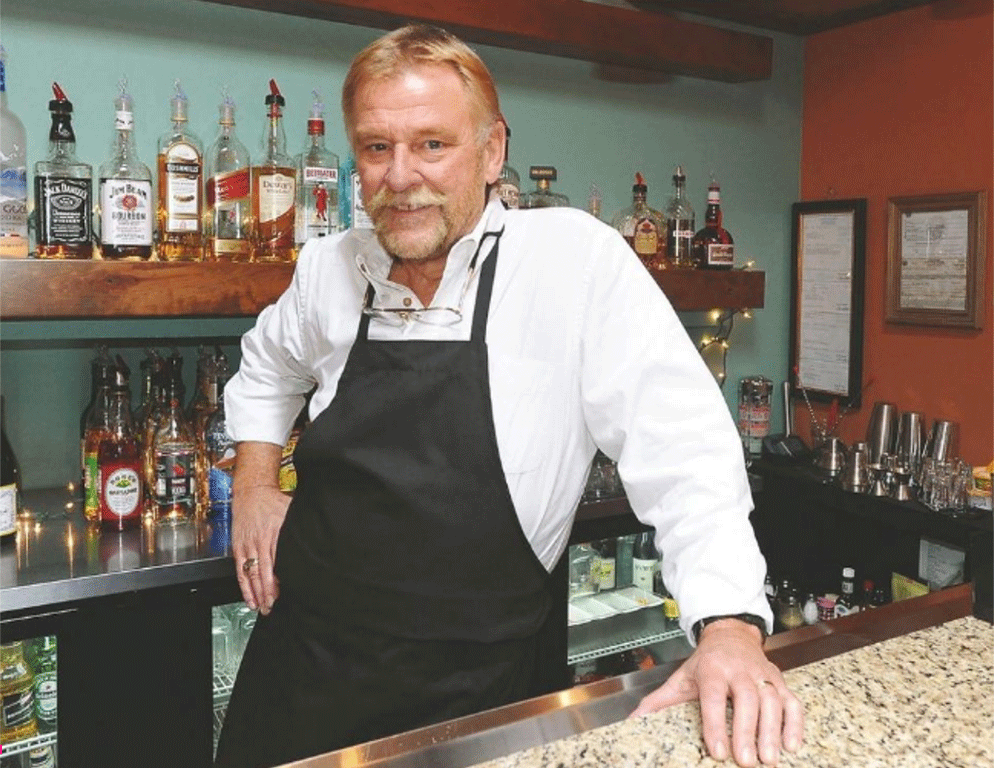 When Bob Heifner talked about bringing a new round of firepower from the kitchen in Uncle Primo's, the veteran chef was serious.
The restaurant installed a 1,100-degree grill for "outstanding steaks, as well as grilled and sauteed seafood," he said. Utilizing the new grill, Uncle Primo's offers blackened tuna, cooked to order; teriyaki salmon; chicken breasts; or filets, strip steaks or sirloins. "We've added a 20-ounce rib eye steak, cooked to perfection," he said. "I finish all of our steaks with my own special recipe grill sauce." That's a far cry from the days when he used a homestyle gas grill outside — regardless of the weather.
"Anybody who has been in the restaurant business knows there is no other feeling like having the house packed and the kitchen rock'n and the patrons are loving your food," Bob said. "So, Uncle Primo's made our mark with good food and good service, at a good value."
Bob took pride in his Italian cooking, adding "I'll put our lasagna up against anybody's."  Another customer favorite is a variety of salads.  "Our featured Primo salad for the table will never change as long as I'm here," Bob said.
We also feature some of Bob's favorite dishes as dinner specials. Those include Gulf Chicken; Cajun-style over-stuffed peppers with shrimp; a Carolina-style 10-ounce pork chop, smothered in a creamy shrimp chutney; Jambalaya; and bourbon-flavored pork chops. Almost all of the desserts are made in-house.  The bar features premium bourbons, scotch, and premium draft beer.
While you are discovering the many captivating historical sites in the New Philadelphia area be sure to stop by Uncle Primo's because we are "Making restaurant history one dish at a time!"
Uncle Primo's Tidbits of Knowledge 
The restaurant, originally a one story home built circa 1880's, was home to a family of 7. 

What is now the second story was the original first floor. The home was raised by the Elmer Kennedy family around 1913. See photos in foyer. 

The restaurant originally had 8 tables and the bar sat 3. 

The bar area was added in 1994 using bricks that Bob and his sons reclaimed. 

The back room of Uncle Primo's was originally an outside deck. Bob would stand with his umbrella in rain or snow and grill on a home grill. An awning was added and later screened in. It became an enclosed dining area in 1995. 

Uncle Primo's suffered an extensive fire in 2011. 

Ownership changed a couple times through the years. Bob purchased it again in 2013 with his wife Deb. In 2015 we were able to blacktop the main parking lot that had always been gravel. 

In February 2019 Bob passed away, but Deb continues to keep the business running. 

Land was purchased and an additional parking lot was established in 2020.
We hope you enjoy our great food and hospitality.  Thank you!
Our dinner was nothing short of excellent !!
The chicken parmesan was so tender and juicy with plenty of sauce and melted cheese on top. My side of broccoli was cooked just the way I like it. Our other dinner was the seafood dish with an abundance of scallops and shrimp. Absolutely delicious !! To end the dinner, we had their homemade cream puff, delicate flavor, light pastry, and melt-in-your-mouth amazing !! Highly recommend Uncle Primo's, if You are in the area !!
This restaurant was AMAZING!
I had the Classic Strip Steak. It was perfectly cooked. Their bread, bread sticks and mozzarella chips were good. As for the deserts…. They were to die for. The server was very attentive to us. Drinks were refilled as soon as needed. I will most definitely go back.
We love Uncle Primos!
We love Uncle Primos and visit every couple of weeks. We have never been disappointed. Love the salad and every entree we have tried. My favorite is the seafood pasta.
Probably the best Italian food that I have had!
Nice place. Worth the drive. Call and make a reservation a couple of days ahead they are that busy. They were nice and worked us in. Definitely going back.
Love this restaurant!
Love this restaurant! Food is always amazing and staff is so kind. We have never had blackened tuna taste as amazing as theirs!
To die for!
Great dinner. The sauted seafood over angel hair was to die for; Salad was delicious; fried mazerella was super creamy with marinara sauce= perfect; the steak had alot of gristle–these days great cuts of meat are hard to come by—the meat part was cooked perfectly and was delicious; baked potato was creamy. The Marlot was the perfect compliment to our meals.The tiramisu was the best we have eaten in ages! The waitress was very attentive!! Minimal waiting time for anything.. Definitely will recommend and will be back.
ADDRESS
435 Minnich Ave NW, New Philadelphia, OH 44663
Support Your Local Business